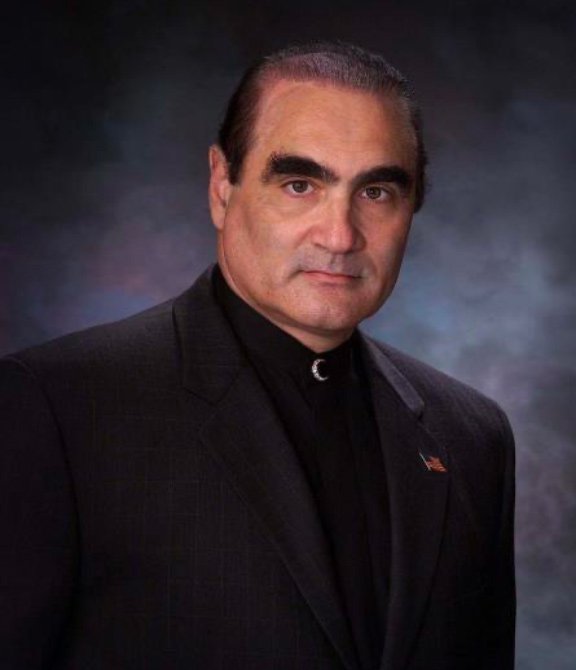 Joe Petrillo, the 1979 founder of SDS Security Design Systems, known as SDS Alarms, and 2003 founder of Airborne Incident Response Security, known as Air Security, is a recognized Security Expert and Threat Assessment Professional Throughout Corporate America to the residential neighborhoods of Southern California. He provided advice on a variety of security issues to Members of the United States Congress and Governmental Personnel with-in the Justice Department, FBI, DEA, and to Law Enforcement Administrators. He designs their security, surveillance camera and access control systems.
By utilizing his law enforcement experience of twenty years that began with the Los Angeles Police Department and as a Deputy Sheriff (Retired) from the Los Angeles County Sheriff's Department, Joe developed an extensive security background from his experiences with notorious mass murders such as Charles Manson, violent ethnic gangs, motorcycle gangs to white collar criminals.
He received his BS and MA Degrees in Business Administration and Public Administration from Pepperdine University. He is recognized as an accomplished public speaker, including being a keynote speaker who was rated as the most influential speaker at the Security Associates International Security Convention, held in New Orleans in 1998.
Being a visionary, security expert and commercial helicopter pilot he developed a proactive public safety concept that will revolutionize the way our society after September 11th 2001, will be protected. Called AIR SECURITY, for the way it utilizes hi-tech helicopters and trained personnel for the nine divisions of service from alarm response and patrol service called Neighborhood Air Watch, to assisting our government with Homeland Security. To implement the concept, he developed a winning team of qualified experts, being entrepreneurs, politicians, law enforcement and military personnel, to implement this never done before concept.
In his Communication and Management Training Programs Joe has utilized his education, law enforcement training, and negotiation skills, to develop an extensive personality profile for Corporate Management, which is addressed in "Communicating with The Different Personality Types, Styles and Temperaments." His behavior analysis talents of body language recognition allowed him to profile and identify a criminal that eluded the FBI. His findings were supported by the FBI Behavioral Analysis Unit depicted on "Criminal Minds" by a confession from the suspect.
Through his Personal Safety Training Programs, he educates his audiences regarding crime prevention techniques, dealing with violent crimes, hostage negotiations during bank and restaurant take downs, survival techniques, and saving our children during campus violence or from child abductors. He is a regular consultant for the KABC Channel 7 News Team and appears frequently including for Aurora and Newton Mass Shootings, the Boston Bombing, the Mall Terrorist Attack in Nairobi Kenya, Power Grid Attack Silicon Valley. He has appeared on the National Nightly News.
Both the Los Angeles City Council and Los Angeles County Board of Supervisors has recognized Mr. Petrillo publicly for his security expertise and service to Los Angeles City and County. As a result of his work, LA County Office of Small Business recognized Joe with an Advisory Board appointment. The Bureau of Security Investigative Services (BSIS) has utilized his expertise in writing the new exams for Private Patrol Operator and Alarm Company Operator.
Since the September 11, 2001 tragedy Mr. Petrillo has participated in several terrorist type-training programs to broaden his expertise and expand his ability to relate current day terrorist activity to his corporate and government clients. The programs ranged from management and leadership training in context with terrorism from FBI Agents to the unexplored territory of the Cyber Terrorist. He participated in the City of Los Angeles Homeland Security Leadership Summit September 2004 with government and private security leaders throughout the country. In 2005 he studied identity theft prevention and deterrence under representatives of the FBI, Secret Service, US Postal Inspector, Los Angeles Police and Los Angeles County Sheriff's, and in 2006 studied International Terrorism with the same group. In 2010 he attended Weapons of Mass Destruction training provided by the U.S. Department of Homeland Security. He is a member of the United States Secret Service, Los Angeles Electronic Crimes Task Force and has worked with the DEA on covert projects. In 2013 he received training from the FBI on "the Mind of a Mass Shooter."
SDS Alarms provides Security, Fire, Access Control, and Surveillance Camera Installations for Residential, Commercial, Industrial and Governmental Clients since 1979. www.sdsalarms.com (888) SDS-4001.